Tinofamba, our second Album, is out! Please use the CONTACT FORM to place an order for your a copy of the CD. All CDs are $15 +S/H.
You can sample the album on band camp http://kudanamarimba.bandcamp.com/album/tinofamba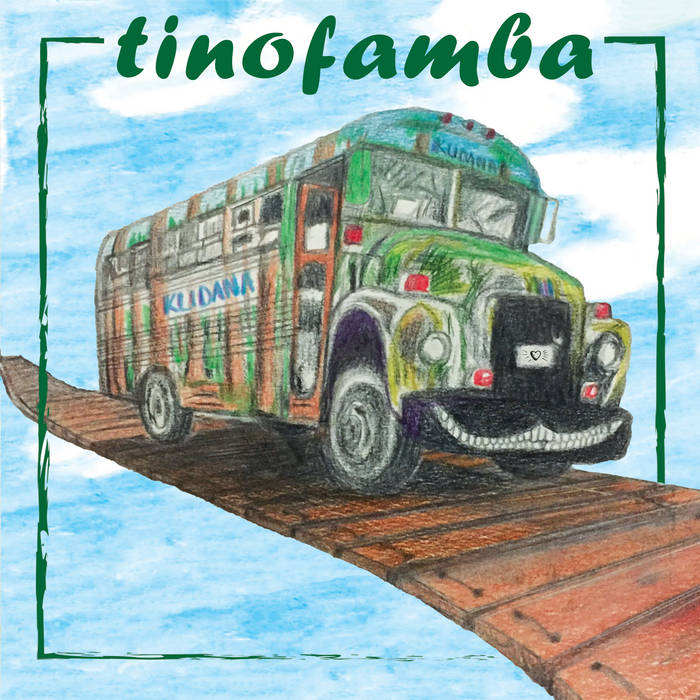 tinofamba – we move forward
after the heartbreaking loss of our fearless leader Ong Kar Walen, Kudana is moving forward. We are discovering deeper connections with the Zimbabwean sound through our continued collaboration with dear friend Musekiwa Chingodza and brilliant guitarist Gilbert Zvamaida. The generous contributions of these renowned musicians have expanded our understanding of the music, enabling us to continue to "show the love" as Ong Kar wished Kudana to do right from the start.Album personnel:Bud Cohen: Marimba, Vocals
Caleb Donahue: Marimba, Vocals
Chris Halaska: Marimba, Vocals, Hosho
Felix Halaska: Marimba, Vocals, Hosho
Gilbert Zvamaida: Guitar, Vocals
Hilary Vander Veer: Marimba, Vocals
Ian Campbell: Trap Drums
Jory Christiansen: Marimba, Vocals
Mallory Glaser: Marimba, Vocals
Marilyn Kolodziejczyk:
Marimba, Vocals
Musekiwa Chingodza: Vocals, Hosho, Congas
Nell DeLigio-Spiess: Vocals
Ona Sage Walen: Marimba, Vocals
Pam Smith: Vocals
Peggy Spiess: Marimba, Vocals
Robert Lee: Marimba, Vocals, Sax, Flute
Sally Cowan: Congas, Vocals, Percussion
Susan Levine Friedman: Marimba, Vocals
Cover Art by Gilbert Zvamaida
credits
released March 23, 2020
Ane rudo ne rutendo – with love and gratitude:
To Natalie Narvid, whose generosity in providing Kudana with a practice space enabled us to save enough money to make this album;
To Ong Kar's daughters, Erica, Holly, Heather and Sage, who have encouraged and helped us enormously to continue Kudana's mission since Ong Kar's passing. Holly volunteers as our booking agent and webmaster, and Sage performs on this recording.
To Thaddeus Moore, recording wizard and owner/engineer at Sprout City Studios, whose expertise, patience, encouragement, generosity and friendship brought this long-awaited album to birth;
To the people of Zimbabwe, past and present, whose deep and joyful music tradition has provided us with inspiration and beautiful repertoire for over 30 years.
~~~~~~~~~~~~~~~~~~~~~~~~~~~~~~~~~~~~~~~~~~~~~~~~~~~~~~~~~~~~~~~~~~~~~~~~~~~~~~~~~
Each year we are proud to perform at Zimfest, a Zimbabwean Music Festival, that honors the traditions of Zimbabwe through workshops and performances. We are a thread of the greater fabric of our international music and dance community and this performance pays tribute to the love we all share.
Check out this clip of our 2018 Zimfest performance: https://youtu.be/jHUQPmVdcZI
~~~~~~~~~~~~~~~~~~~~~~~~~~~~~~~~~~~~~~~~~~~~~~~~~~~~~~~~~~~~~~~~~~~~~~~~~~~~~~~~
Spirit Song by Kudana
© 1994 Show Love Records
01 Coming Out.mp3
02 Mumba Muno Hamutsari Mowa.mp3
03 Kunyepa.mp3
04 Minanzi I_ Warigamukono.mp3
05 Spirit Song (For The Children).mp3
06 Muti Wambuya.mp3
07 Sekai.mp3
08 Zomba.mp3
Kudana © 1994

The Players:
Ong Kar Walen: Director, vocals, marimba, percussion
Sally Cowan: Conga drums, percussion
Terese Wagner: Flute, marimba, vocals, hosho
Rick Venturi: Hosho, marimba
Shannon Poynter: Marimba
Marilyn Mohr: Marimba, hosho
Jeremy Bronson: Marimba, percussion, hosho
Pam Smith: Marimba
Jennifyrh Kyker: Back-up vocals, marimba, percussion
Kayte McDonald: Marimba
Susan Levine Friedman: Marimba

Special Guests:
Mai Chi Maraire – Vocals
Paul Prince – Electric guitar